In order to get your server running there are a few steps you need to follow:

1. Launch Don't Starve Together on your computer.
2. Click Play.



3. Wait for the game to log in then click on the account button.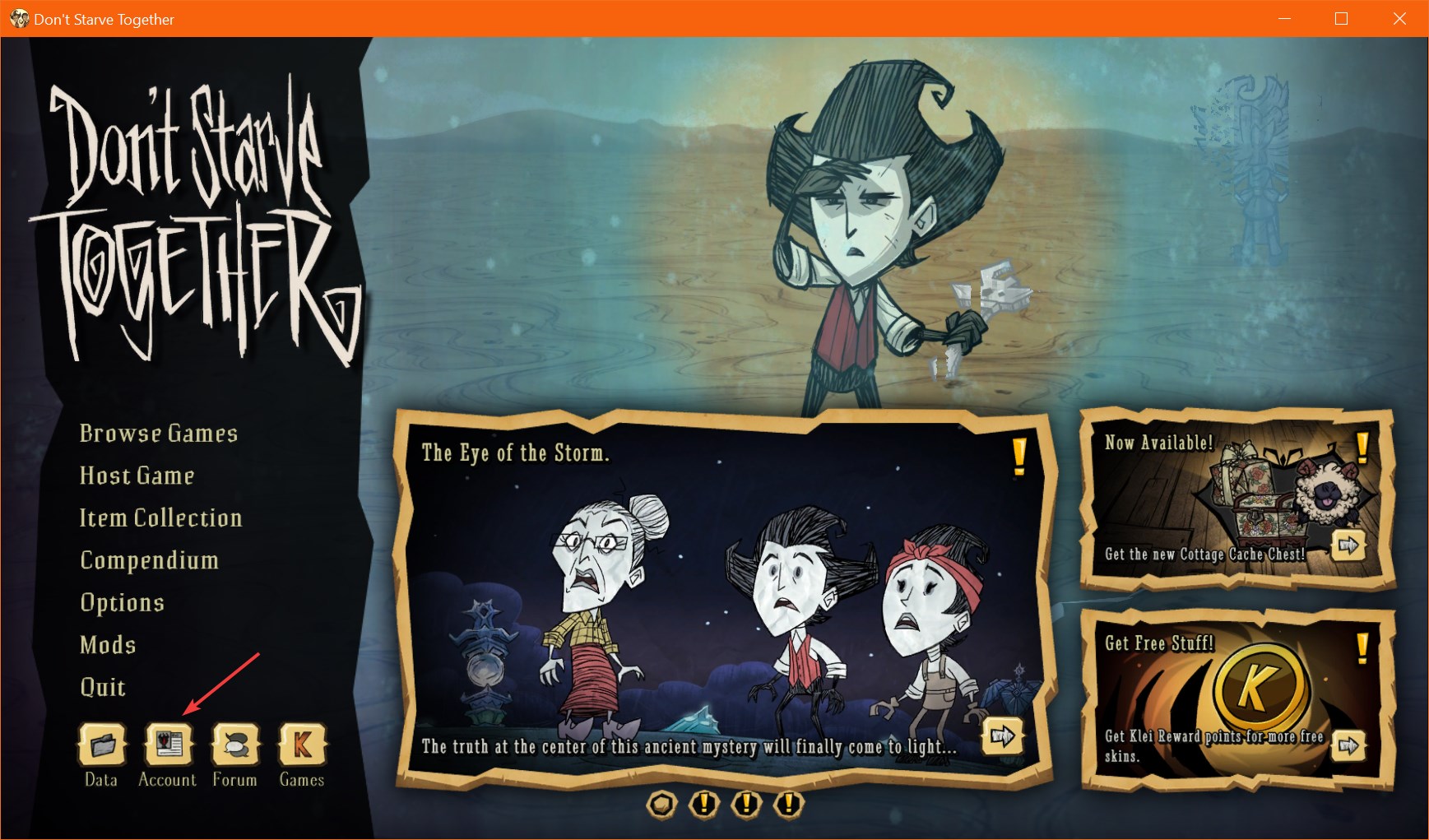 4. In the account section click on "Games"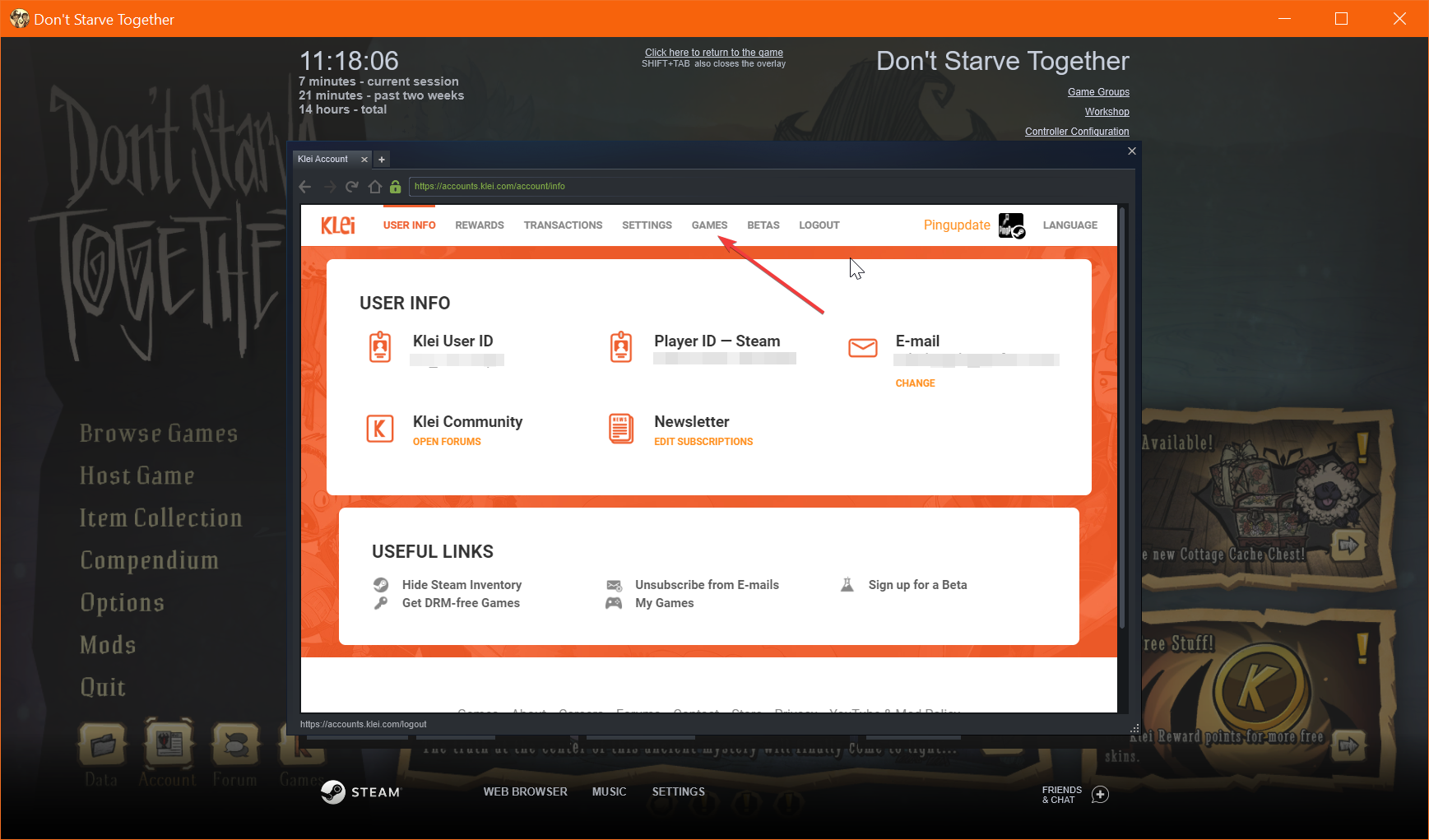 5. Click the "Game Servers" button under Don't Starve Together.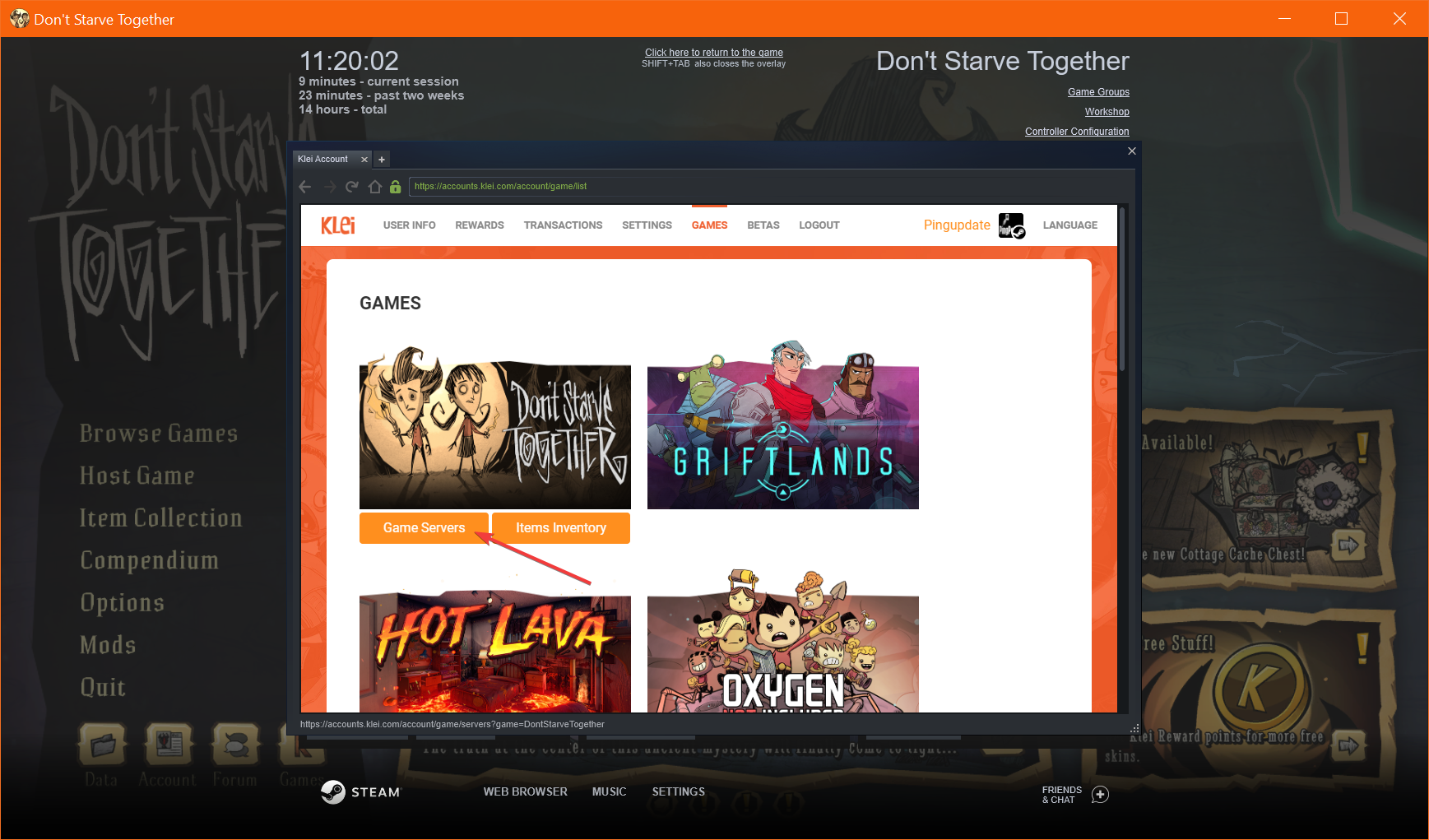 6. In the Cluster name field, type in a name for your server, then click the "Add New Server" button.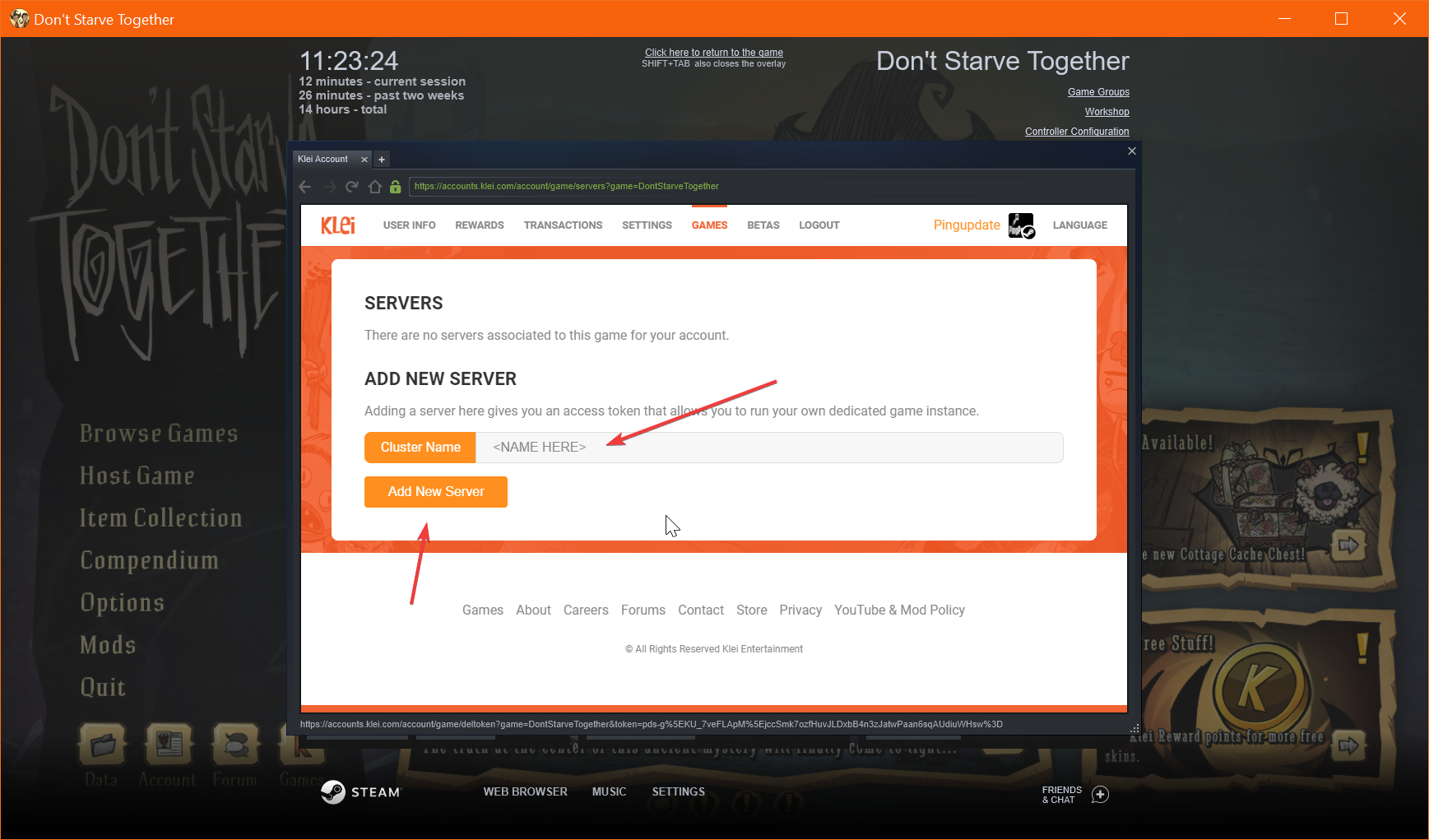 7. Once the token has been generated, copy it.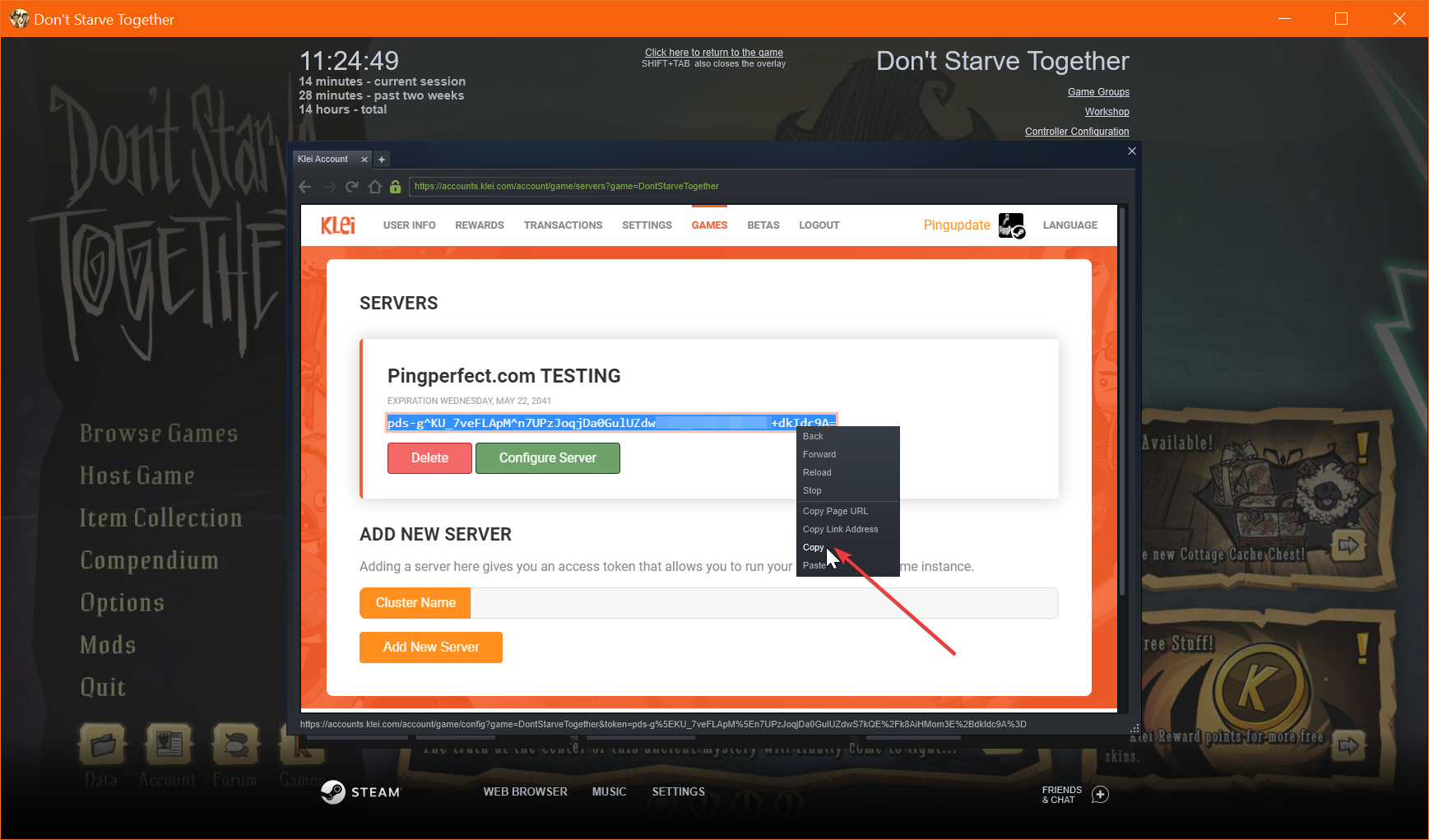 8. Log into your Pingperfect game panel (Https://Gamepanel.pingperfect.com) then navigate to your Don't Starve Together service.
9. Go to the configuration files section and open cluster_token.txt
10. Paste in the token you copied in step 7 and click Save.
11. Go back to the main service page and click start (or restart if it's currently running)

Your server will start up, and after a few minutes be ready to play on.


Looking for a game server host known for brilliant 24/7 customer support and quality hardware?
Try a Pingperfect Don't Starve Together server today! https://pingperfect.com/gameservers/dont-starve-together-game-server-hosting-rental.php