Official Maps:
We have tried to make changing maps as easy as possible.

To get started, log in to your game panel, and navigate to the command line manager, select the "Selectable Map" command line as shown.


Pick the map you want from the "Map" dropdown menu.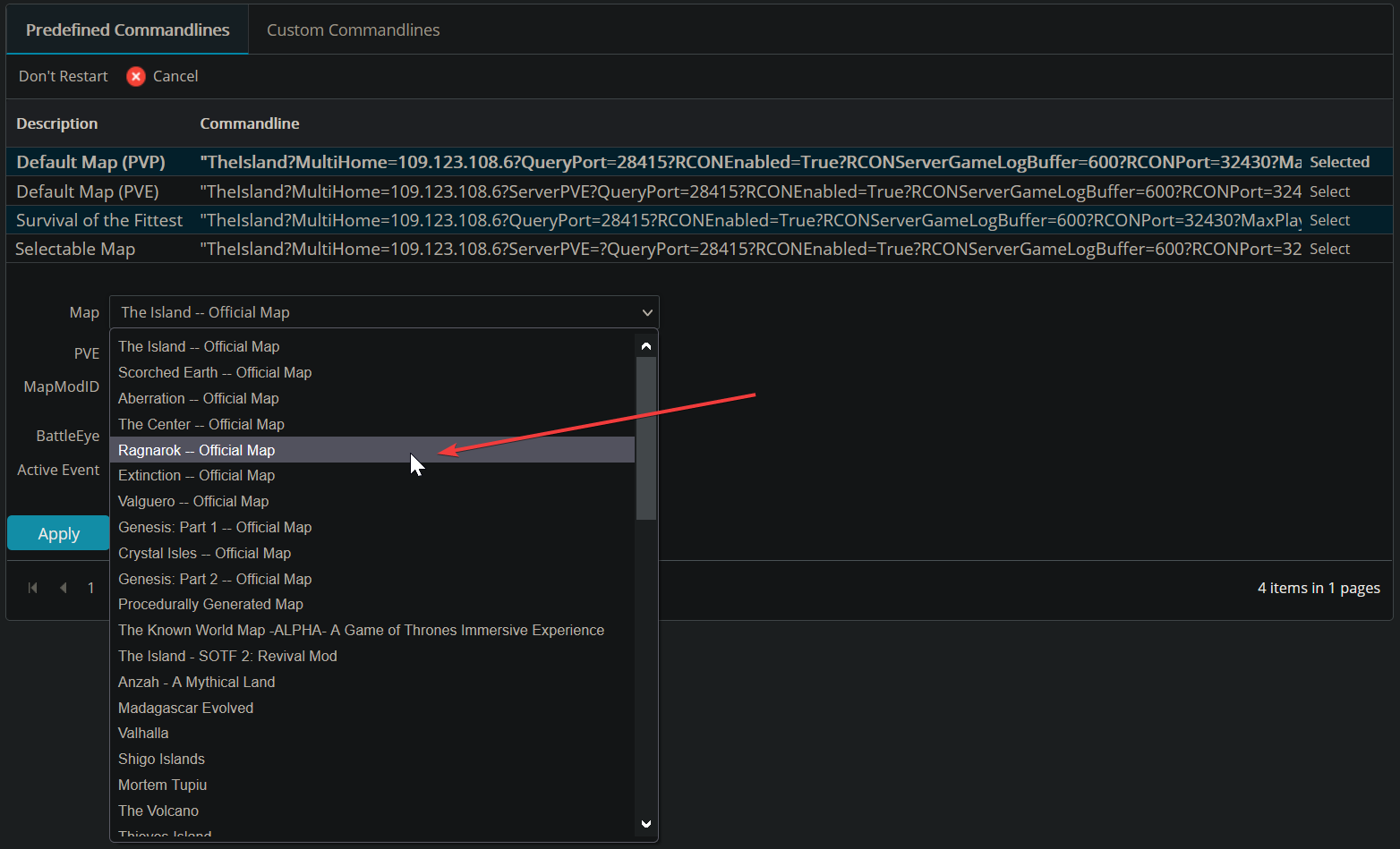 Then press Apply!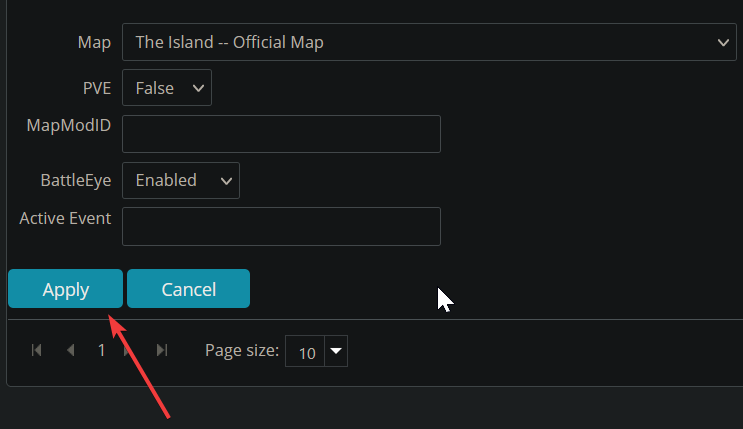 Official Maps are the following
NOTE: If you are using custom command lines, make sure to check the box to the left of any options you are setting / changing and only those options
Custom Maps

:
If the map you want to use doesn't have "-- Official Map" on the end, it means it is not a map that comes with the game by default, it is a modded/custom map, and you will need to follow these additional instructions.

1. Find the map mod that you want to use on the Steam workshop.
For example "The Volcano" would be https://steamcommunity.com/sharedfiles/filedetails/?id=715028562

2. In the game panel, click on "Steam Workshop", search for the map mod, then click the green install button below it.

3. Once the mod install process has been completed, create a custom command line using the command line manager or select the "Selectable Map" command line.
Make sure to select the map for the "Map" parameter (and tick the tick-box!)
Make sure to enter the custom map's mod ID in the MapModID field, the modID can be found from the Steam Workshop URL as shown in the screenshot below:



It will look similar to this:



4. Save the command line and start the server, it will take a long time for the first startup as it has to load the custom map.

If the map you want to use can't be found in the "Map" drop-down menu, let us know, and we will get it added for you!
---
Looking for a game server host known for brilliant 24/7 customer support and quality hardware?
Try a Pingperfect Ark Survival Evolved server today! https://pingperfect.com/gameservers/ark-survival-evolved-server-hosting.php